Hello there, and thank you for popping by! Launched in 2022, Explore Essaouira is a comprehensive travel blog dedicated to the beautiful port town of Essaouira in Morocco.
Run by British-born mum-of-two, Jenny Lynn, this is your go-to guide to get the most out of your visit with suggested activities, self-guided walking tours, accommodation, eateries and itineraries.
Jenny first visited Essaouira when her boys were just 1 and 3 years old and instantly fell in love with the town, to then return time and time again.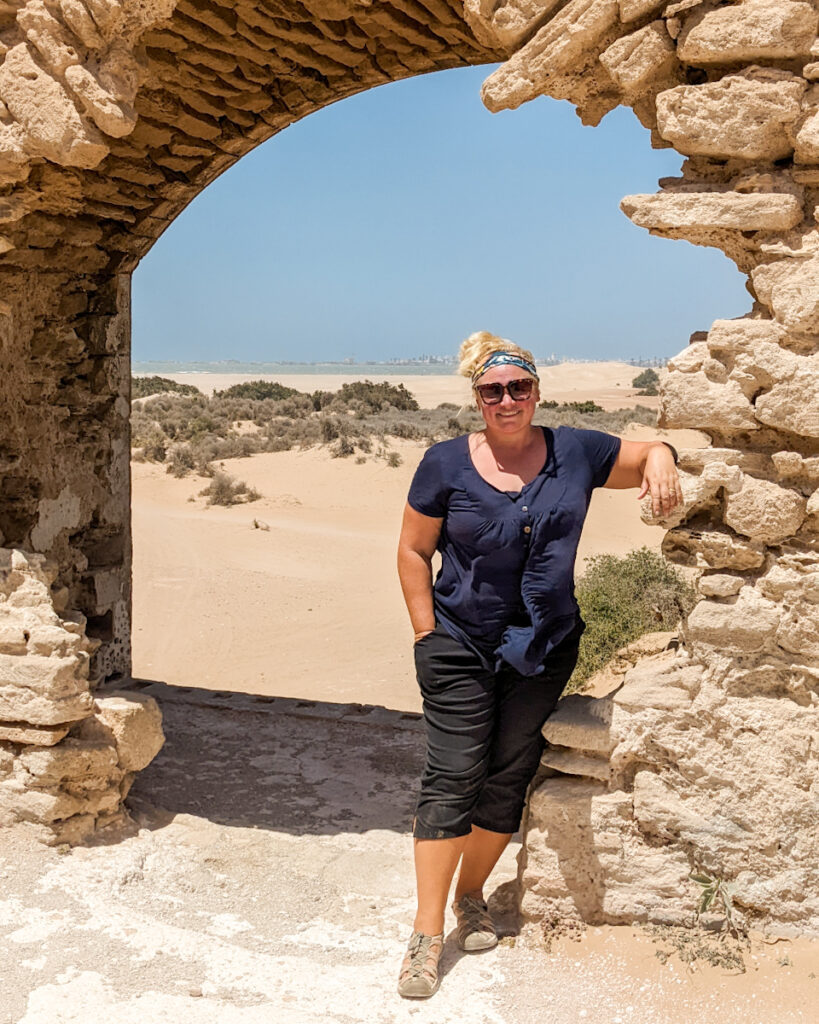 'Morocco is the accessible Africa. With just a short flight from Europe you are immersed into one of the most vibrant cultures on our planet, and Essaouria with its laid back vibe on the windswept Atlantic coast is easily my favourite Moroccan town.'

Jenny Lynn
Editor of Explore Essaouira
Our aim is to help inspire you and provide you with all the practical information you need to visit Essaouira. From what to expect from a surf lesson, to where to find the camels, to where to safely park your camper, we've got you covered!
Jenny has been a full time travel blogger for 6 years and runs TraveLynn Family (an adventure family travel blog featuring their Mazda Bongo camper) and Peak District Kids (the go-to resource for families adventuring in the UK's oldest national park).
What Explore Essaouira is not
Explore Essaouira is not a registered travel agency in Morocco. We cannot plan or book your trip for you. We provide you with the advice and inspiration you need to self-plan your trip to Essaouira. We may link to some of our preferred providers for online booking services.
Get in Touch
We love to hear your feedback – please email us with anything you have found helpful, suggestions you would add, or any questions you still have.
Advertise With Us
If you are interested in advertising on Explore Essaouira or have a collaboration idea, please email us. We can get your products and services in front of the people that matter to you and your business!